Enabling Business Agility for Digital Experience Through API Management
By

Niroshika Priyadarshani

18 Aug, 2020
In today's world, if business agility is the recipe for digital transformation for any organization, then APIs are the key ingredient. It is essential to focus on the management of APIs that guide the full lifecycle of an API. API management is more than just a gateway; it enables an organization to properly design, develop, govern, secure, and publish APIs. BC Ferries is one of the largest ferry operators in the world and is currently undergoing digital transformation to improve overall customer experiences. WSO2 API Manager is one of the important middleware applications that works as a common gateway for the exchange of data and standardizes communication patterns for external and internal applications.
Video
Slides
Presenter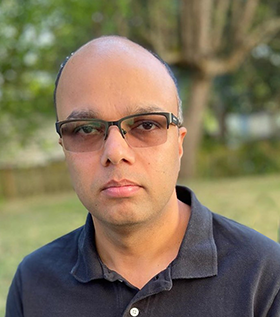 Vivek Chauhan
Integration COE Lead, IT British Columbia Ferry Services Inc.

Vivek has over 14 years' experience across different business domains and technologies. His expertise in integration technologies such as SOA, API, messaging, etc. has provided him with a greater understanding to start designing with a long term vision in mind. Vivek strongly believes in DevOps automation and is experienced in using automation in deployment, quality assurance, and monitoring.