The Integrated API Supply Chain
APIs are the products of the 21st century. As we build out API systems, we find that we are constantly learning from product journeys. We propose a new kind of supply chain - the Integrated API Supply Chain (IASC) - which is needed by any organization looking to create and monetize API products, either directly or indirectly. In this session, Asanka will outline our vision of the IASC, identify five key patterns for success, and give a blueprint for creating a digital business based on API products.
Video
Slides
Presenter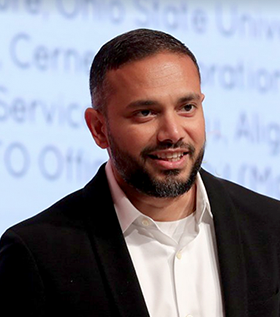 Asanka Abeysinghe
Chief Technology Evangelist, WSO2
Asanka's goal is to connect humans and technology by helping organizations implement digital transformation programs that result in consumer-driven digital applications. In his current role, Asanka drives efforts to create, refine, and enhance WSO2's corporate reference architecture and is responsible for spearheading a thought leadership outlook that defines WSO2's corporate reference methodology for development, customer success, and implementation. Working closely with customers, partners, and analysts, he evangelizes WSO2's technology vision. Asanka has over 20 years of industry experience, which includes designing and implementing highly scalable distributed systems, SOA, and microservice architectures in the financial domain, mobile platforms, and various business integration solutions.