Towards Greater Interoperability With A Proven Integration Platform and FHIR®
By

Niroshika Priyadarshani

|

18 Aug, 2020
Healthcare records are increasingly becoming digitized. As patients move around the healthcare ecosystem, their electronic health records must be available, discoverable, and understandable. Further, to support automated clinical decisions and other machine-based processing, the data must also be structured and standardized. This is becoming a matter of interest for institutes such as government agencies and regional bodies, and we are already seeing rules and regulations come into action.
Fast Healthcare Interoperability Resources (FHIR®) is a next-generation standard framework created by HL7 combining the best features of previous HL7 standards. FHIR® leverages the latest web standards and focuses on ease of implementability. In this session, Nirmal will introduce WSO2 Healthcare Integration Platform and demonstrate how it boosts developer productivity when exposing FHIR® APIs.
Video
Slides
Presenter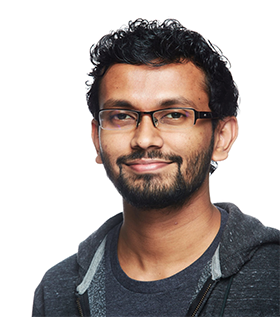 Nirmal Fernando
Senior Lead Solutions Engineer, WSO2
Nirmal is a Senior Lead Solutions Engineer at WSO2 who helps organizations solve their business problems using the WSO2 middleware stack. Nirmal's current focus is on the healthcare industry and interoperability with FHIR® standards. He has presented in several workshops and meetups organized by WSO2. His areas of interest include data science, machine learning, cloud computing, microservices, and API management. He has contributed, to the Ballerina programming language's testing and documentation framework, and has led the design and development of WSO2 Stream Processor 4.0, WSO2 Machine Learner, the evolutionary PaaS framework, and Apache Stratos where he was a PMC member and a committer. Over the years, Nirmal has been actively involved in open source projects like Apache Tuscany, Apache JClouds, Apache Synapse, and Kubernetes (in its initial days). He has also participated in Google Summer of Code twice and he is a graduate from the Department of Computer Science and Engineering, University of Moratuwa, Sri Lanka.