Creating Smart Endpoints Using Integration Microservices - Summit APAC
By

Niroshika Priyadarshani

|

2 Sep, 2020
As microservices-based applications are inherently distributed, the integration of microservices is becoming one of the hardest things when realizing microservices architecture. Rather than using a conventional centralized ESB for integrating services, microservices are integrated based on the smart-endpoints terminology, where all the smarts live at the endpoints while they are interconnected via a lightweight messaging infrastructure. These smart endpoints are often built as integration microservices on top of cloud-native integration technologies. In this session, Isuru will explore some key integration patterns for building integration microservices.
Video
Slides
Presenter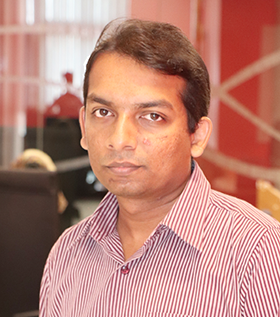 Isuru Udana
Architect/Associate Director, WSO2
Isuru is a key member of the WSO2 Enterprise Integrator Team. While providing technical leadership to the WSO2 Enterprise Integrator team, he has participated and led several customer engagements such as Quick Start programs and architecture reviews. Isuru is a committer and holds the Vice President position of the Apache Synapse open source ESB project. He is also a founding member of the Siddhi Complex Event Processing Engine, which is now shipped with the WSO2 Stream Processor.