Moving to a Value Chain from a Supply Chain
By

Niroshika Priyadarshani

|

2 Sep, 2020
Successful API product thinking and monetization models require the fulfillment of a key characteristic—that the API in question creates value for a particular group of stakeholders. In today's digital firms, APIs are the encapsulation of intellectual property. In this session, we'll take a unique look at value chains and how value flows in the API supply chain for products. We'll introduce the concept of Value Programming Interfaces as APIs that promote value. And we'll look at the network effect of value, aka platforms, in the form of marketplaces. Welcome to the future of digital business.
Video
Slides
Presenter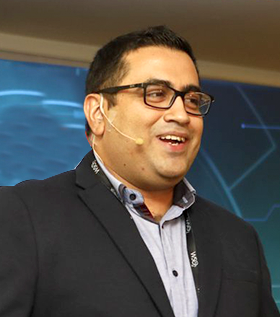 Vidura Gamini Abhaya
Senior Director - Solutions Architecture, WSO2
Vidura provides technical guidance to customers in architecting solutions based on their current and future needs, using the WSO2 platform. Prior to joining Solutions Architecture, he was Senior Director - Engineering and led the analytics, integration, platform, and financial solutions teams. He is an experienced technologist and an executive with over 15 years of global experience in the software industry covering many domains such as finance, logistics, aviation, and energy. He led the technical advisory for open banking projects in the EU and the UK and has also worked in the US and Australia.