The Integrated API Supply Chain - APAC
By

Niroshika Priyadarshani

|

2 Sep, 2020
APIs are the products of the 21st century. As we build out API systems, we find that we are constantly learning from product journeys. We propose a new kind of supply chain - the Integrated API Supply Chain (IASC) - which is needed by any organization looking to create and monetize API products, either directly or indirectly. In this session, Shankar will outline our vision of the IASC, identify five key patterns for success, and give a blueprint for creating a digital business based on API products.
Video
Slides
Presenter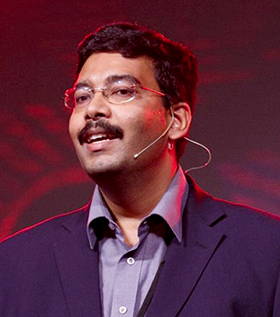 Selvaratnam Uthaiyashankar
Senior Vice President - Engineering, WSO2
Shankar is the Senior Vice President of Engineering at WSO2. Shankar currently oversees WSO2's engineering efforts that are focused on developing middleware platform capabilities. He has also provided technology consulting on customer engagements, including cloud, distributed systems, enterprise integration, governance, and security solutions.
Shankar is an Apache Software Foundation member and committer to various Apache projects. With more than 15 years of industry experience, he has a strong background in cloud computing, distributed systems, service-oriented architecture, security, governance, enterprise integration, and telecommunication billing systems. He has presented at numerous events, including ApacheCon 2011, WSO2Con, and WSO2 workshops.