[WSO2 Summit Brazil 2018] The API-driven World
Nesta sessão, o CTO e co-fundador da empresa, Paul Fremantle mostra o momento do API no mundo e suas tendências futuras.
Video
Slides
Presenter
Paul Fremantle
Co-founder and CTO, WSO2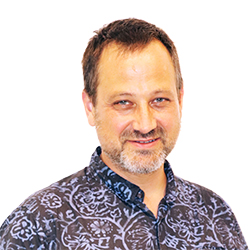 Paul Fremantle, co-founded WSO2 in 2005, and served as CTO leading overall product strategy. Recognized by InfoWorld as a Top 25 CTO, he was responsible for leading development of the groundbreaking WSO2 Enterprise Service Bus. Currently he is working on his doctorate in IoT Security. Paul has always played a pioneering role in open source development, beginning with the original Apache SOAP project and his role in leading IBM's involvement in the Axis C/C++ project. Paul is a member of the Apache Software Foundation, and he previously served as vice president of the Apache Synapse project.