[WSO2 Integration Summit San Francisco 2019] Internet Payment Protocols and the API Economy
One of the most disruptive technologies to arise in this generation of open source has been the advent of blockchain-based cryptographic assets. The killer application of this is payment systems, and every meaningful messenger and soon every bank will be implementing payments based on blockchain. With the advent of payment moving in-band, the implications for the API economy become a world of programmable services that can manage their own profit and loss and even source their own infrastructure. The implications for Enterprises is substantial.
Video
Slides
Presenter
Miko Matsumura
General Partner, Gumi Ventures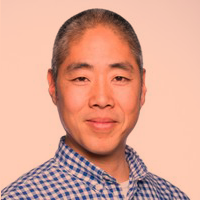 Miko Matsumura is a General Partner with Gumi Cryptos, a US $30M venture capital fund focused early stage blockchain startups and a Venture Partner with BitBull Capital, a cryptocurrency fund-of-funds. He is also an advisor to Arrington XRP Capital. He has been a keynote speaker at dozens of blockchain conferences around the world. He is also cofounder of crypto exchange Evercoin, Miko participated in the first wave of the Internet as chief Evangelist for the Java Language and Platform at Sun Microsystems and is now fully engaged in Internet of value. With 25 years of enterprise software marketing experience in Silicon Valley, he has raised over $50 million in venture capital for Open Source startups such as Gradle, Hazelcast and has participated in multiple exits including INFRAVIO, webMethods, Db4O. He has invested in open source money, advising successful startups like Naga Group ($50M Stock Trading), Celsius ($50M Ether Lending), Lottery.com (Online Lottery), Refereum ($30M Gamer Affiliate Marketing), Pundi X ($35M Payments), WiFiCoin, Guardian Circle (Decentralized Global 911 Emergency Services) and Hub (Decentralizing Professional Social Networking). He is also an LP with Focus Ventures, a firm with over $800M under management, 9 IPOs and 44 exits. He holds an Master's degree in Neuroscience from Yale University where he worked on abstract computational neural networks. He's leads the Crypto Underground meetup in San Francisco and is a well known speaker at many cryptocurrency and blockchain events.