[WSO2 Integration Summit San Francisco 2019] Cloud-native Integration for the Enterprise
Integration of APIs, services, data, and systems have long been the most challenging yet most essential requirement in software application development. These disparate applications were integrated using point to point style, and later with the ESB (Enterprise Service Bus) style alongside the SOA.
The integration logic is being implemented as part of the service logic and most of the integration capabilities that you get as part of ESB are now need to be implemented as part of the service logic.
This session covers, the importance of application integration in microservices and cloud-native architecture, how microservices and cloud-native applications are integrated, service Mesh vs Application Integration, key application integration requirements, and patterns, cloud-native technologies for application integration and WSO2 offerings in cloud-native integration space.
Video
Slides
Presenter
Kasun Indrasiri
Senior Director, WSO2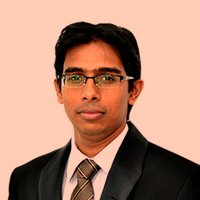 Kasun Indrasiri is the senior director of Integration Architecture at WSO2 and an architect with over nine years of experience in Enterprise Integration and Microservice. He is an author and an evangelist on Microservices Architecture. He has authored 'Microservices for Enterprise' (Apress: 2018 Q4) and 'Beginning WSO2 ESB' (Apress – Released in 2017) books. He was also an architect and the product lead of WSO2 ESB and committer/PMC member of the Apache Software Foundation. He has founded the "Silicon Valley Microservice, APIs and Integration" Meetup, a vendor-neutral microservices meetup in San Francisco Bay area.