[WSO2 Integration Summit San Francisco 2019] Digital Transformation: Through the Lens of Integration Engineering
Digital Transformation being overused technical jargon can mean many things, be it modernize legacy system, future proof IT landscape and architecture, breaking down monolith, scalable application/system/platform, adapt and change fast, increase the reusability of resources and data, etc. Bu at the end of the day, it is the foundational change or digital strategy to re-imagine the business in the new digital age to focus on customers, culture and core capability and enable the organizations to securely and reliably connect with their customers to meet their need with increased agility, visibility, and satisfaction. Integration engineering is not limited to application, system, data or process level integration but it is about bringing people, process and technology together which is essentially what Digital Transformation is all about.
Align technology is a global organization that has numerous polyglot applications (legacy and modern) in different systems and platforms in a multi-cloud hybrid infrastructure. Align has to tackle the challenges similar to that of a huge organization that is on the path of Digital Transformation. In this session, Adeel will discuss how Align Technology is tackling the challenges that come with Align's journey to digital transformation and how WSO2 led Integration framework is helping Align with its various integration issues as well as how WSO2's partnership with Align is reshaping the future IT landscape for Align Technology.
Video
Slides
Presenter
Adeel Sharon
Senior Manager,Align Technology IAM and Integration Engineering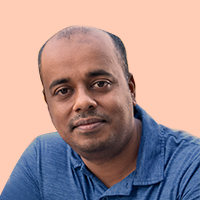 Adeel Sharon leads the Enterprise Integration , API Management and Customer Identity and Access Management in Align Technology. He is currently spearheading the challenges to integrate and align "people, process and technology" and actively contributing and promoting the digital and cultural transformation at Align Technology using Agile Engineering, Automation, DevOps and API led Integration. Align Technology is a global medical device company that is changing lives through better smiles. It has reimagined and reinvented the way orthodontic and restorative treatment is presented and delivered to millions of people around the world through its network of Invisalign-trained doctors.