[WSO2 Integration Summit London 2019] B2B Integration in an API-driven World
APIs, primarily RESTful web services using JSON payloads over the HTTP protocol, are now the default way of delivering functionality across the web. However, the majority of B2B integration still uses older integration standards such X12, EDIFACT, HL7, SWIFT, AS2, etc. PortX from ModusBox bridges this gap providing a simple no-code solution for exchanging standards-based messages with business partners and integrating to your internal APIs and systems. This session will demonstrate the PortX B2B tools working with WSO2 Enterprise Integrator.
Video
Slides
Presenter
Kent Brown
Co-Founder and CTO, ModusBox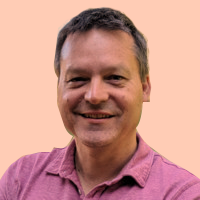 Kent is Co-Founder and CTO of ModusBox. Prior to ModusBox, Kent played various roles in software architecture, development, and product management at Microsoft and Merrill Lynch, primarily focused on cloud, distributed computing, and enterprise integration.