Building a Customer Identity and Access Management Solutions (CIAM) with WSO2 Identity Server
By

Mohamed Usama Mansoor

|

1 Aug, 2017
Building a Customer Identity and Access Management (CIAM) Solutions with WSO2 Identity Server
Tuesday, August 01, 2017
09:00 AM - 10:00 AM (PDT) There's a fundamental difference between your customers and employees with regards to identity and access management (IAM). If the user experience doesn't meet expectations, unlike employees within your organization, customers can easily turn to a competitor.
Traditional enterprise IAM solutions usually don't meet the unique requirements that customers demand such as scalability, performance, usability and support for seamless engagement through multiple channels. If your customer IAM solution is undesirably restrictive, it can affect your customer experience badly. On the other hand, if it's not restrictive enough it compromises your security.
Join Johann and Maduranga in this webinar as they explore how to achieve the perfect balance and create an IAM solution that meets your customers' needs. He will discuss
The security and usability concerns you need to consider when building a solution
Common patterns for customer IAM solutions
How WSO2 Identity Server can help you build a solution
Presenters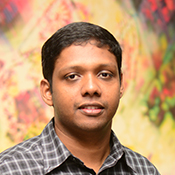 Johann is a Senior Lead Solutions Engineer at WSO2. Previously he was the Team Lead/Product Lead of WSO2 Identity Server. In addition to his product development efforts, he has provided Identity and Access Management and API management solutions for numerous customers during customer Quick Starts. He has been a speaker at several WSO2 conferences, meetups and has also conducted several technical webinars and workshops. Previously, Johann completed his internship at WaveNET International (Pvt.) Ltd where he was a part of the SMSC team and is an expert in the area of logging aspects of the SS7 infrastructure for SMS. Johann holds a First Class BSc (Hons.) degree in Engineering specializing in Computer Science and Engineering, from the Department of Computer Science and Engineering, University of Moratuwa. As his final year project, he led the project "deBas" - a Sinhala interactive voice response system.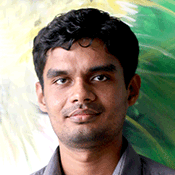 Maduranga is a Senior Software Engineer at WSO2. Prior to joining WSO2, Maduranga completed his internship at WSO2 as member of the Identity Server team. He holds a BSc Eng (Hons) degree from the department of Computer Science and Engineering, University of Moratuwa, Sri Lanka. As part of his final year project he was involved in developing Sinmin, a corpus for Sinhala language.