Creating and Managing Technical Content for Open Source Products
By

Buddhini Seneviratne

|

15 Aug, 2017
Creating and Managing Technical Content for Open Source Products
Tuesday, August 15, 2017
09:00 AM - 09:30 AM (PDT) Open source has not just changed the way we think about creating and selling products—it has also changed the way we teach people to use those products. Smart companies no longer keep technical content under lock and key. Rather, they freely distribute information with the goal of making as many people successful with their products as possible. In this webinar, we'll look at strategies for creating and managing technical content to support open source products, including:
The advantages of open content
The content release cycle
Tools and platforms for content distribution
Enabling community participation
Licensing
Presenter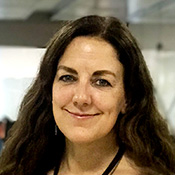 Jackie Wheeler is the Vice President of Technical Content at WSO2. She has been producing award-winning documentation for over two decades and specializes in open source software. In 2013, she joined WSO2 and grew the documentation and training team from one person to fifteen, increasing usage of the documentation tenfold with over 5 million views in the last year. Jackie holds a BA in Geography from UC Santa Barbara.