Enterprise Identity and Access Management Use Cases
By

Dinusha Chandrathilake

|

8 Aug, 2017
Enterprise Identity and Access Management Use Cases
Tuesday, August 08, 2017
09:00 AM - 10:00 AM (PDT) The growth of enterprises result in heterogeneous environments with complex business demands. Some of the biggest identity and access management (IAM) challenges faced by these organizations include inconsistent password policies, excessive identities and directories, diverse and time-consuming auditing processes and an increasing need to stay on top of compliance regulations. Moreover, maintaining an enterprise LAN border is no longer viable as enterprises shift to cloud platforms and adopt SaaS and mobile apps that cross typical security domain boundaries.
Your productivity levels will go down if users can't access the apps they need, the risk of breach when employees access apps outside of your enterprise will increase and you will face high maintenance costs for legacy systems. To avoid this, you need to implement a modern identity and access management solution that provides seamless user experiences, secures access for employees and partners, easily integrates legacy system as well as cloud and mobile apps, and manages employee data securely and efficiently.
Join Malithi and Pulasthi in this webinar as they explore how to address these IAM challenges and adopt strategies that lead to efficient, secure and compliant IAM. They will discuss
The IAM challenges of complex heterogeneous enterprises
Common IAM use cases
Common patterns for IAM solutions
Presenters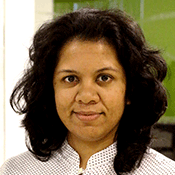 Malithi is an Associate Technical Lead at WSO2. Prior to joining WSO2, Malithi worked at IFS as a Software Engineer in the support track of Supply Chain Management Solution. She has also worked at Direct FN where she was involved with regional customizations, enhancements, design and development of e-Trading Front Ends. Malithi holds a bachelor's degree in Electrical and Information Engineering from University of Ruhuna, Sri Lanka, and is a Sun Certified Java Professional. She is currently pursuing a master's in Computer Science at University of Moratuwa, Sri Lanka.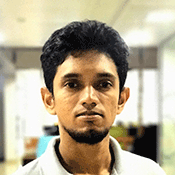 Pulasthi is a Senior Software Engineer at WSO2. Prior to joining WSO2, Pulasthi completed his internship at WSO2 as member of the Identity Server team. His focus areas include computer security, data and knowledge engineering, and algorithms. He holds a BSc in Engineering from the Department of Computer Science and Engineering, University of Moratuwa. As part of his final-year research project, he developed an ontology and machine learning based customer review aggregation system, which analyzes customer reviews on e-commerce websites.