Digital Transformation with Mobile Connect: Enhancing your Customer Experience
By

Dinusha Chandrathilake

|

26 Oct, 2017
Digital Transformation with Mobile Connect: Enhancing your Customer Experience
Thursday, October 26, 2017
10:00 AM - 11:00 AM (GMT) Digital transformation is necessary in today's world. It helps enterprises establish more connected, focused and personalized service channels between them and their customers. Customer identification and verification is key when providing this holistic user experience. But introducing it at each digital service degrades the user experience and exposes the customer to credential management complexities.
For more than two decades mobile operators have found a way to easily authenticate a subscriber's identity whenever they make a phone call or send a text message. GSMA Mobile Connect is a centralized authentication solution that brings mobile-based authentication into the digital world. With Mobile Connect enterprises can verify a customer's identity, with consent, using their mobile devices, hence eliminating complex credential management requirements. Currently more than 50 mobile operators with nearly 3 billion users across 29 countries engage with the GSMA Mobile Connect service.
With it's zero-code configuration approach, WSO2 Identity Server further simplifies the integration of GSMA Mobile Connect with your consumer applications. Any application that supports open standards such as SAML and OpenID Connect can leverage this approach. In this webinar Sagara and Gayan will,
Introduce GSMA Mobile Connect with use cases
Discuss factors to consider when enabling Mobile Connect
Explore solutions based on WSO2 Identity Server
Presenter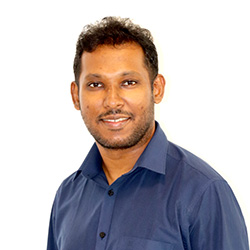 Sagara is a part of the team that spearheads WSO2's architecture efforts related to identity & access management. Previously, he was involved in developing WSO2 Application Server (now a part of WSO2 Enterprise Integrator) and WSO2 Governance Registry. He specializes in J2EE, Spring, Web Service and enterprise integration related technologies. He is also a PMC member of Apache Axis and Apache Web Services Projects and currently serves as the Vice President of the Apache Web Services project.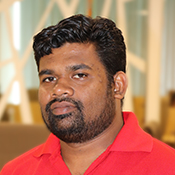 Gayan is a senior software engineer and member of WSO2 Identity Server team. His interests are in Java development, web development, web services and learning new j2ee related technologies. He developed an SCXML-based runtime as part of his final year research project.