General Data Protection Regulation (GDPR) for Identity Architects
By

Dinusha Chandrathilake

|

7 Dec, 2017
General Data Protection Regulation (GDPR) for Identity Architects
Thursday, December 07, 2017
3:00 p.m. - 4:00 p.m. (GMT) The EU General Data Protection Regulation (GDPR) has many identity architects uniquely positioned to help their organizations to comply with the ruling.
Effective from 25th May 2018, the regulation 2016/679 of the European parliament and of the council, replaces the Data Protection Directive 95/46/EC and is designed to harmonize data privacy laws across Europe. It aims to protect and empower all EU residents' data privacy and to reshape the way organizations across the region approach data privacy. GDPR is also quite prominent due to the heavy penalties introduced for violators — which could be as much as 4% of the annual global turnover or €20 million (whichever is greater).
In this webinar we will discuss all technical aspects of the regulation and what steps you as an identity architect can take to ensure that your security strategy is primed for GDPR.
Presenters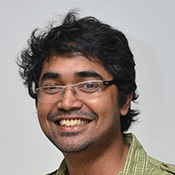 Prabath has over 11 years of industry experience that currently involves providing security architecture solutions WSO2 key customers. He has spoken at several global user conferences and authored four books related to Apache Maven, enterprise integration, and API security. He is an Apache Axis2 PMC member and a member of OASIS Identity Metasystem Interoperability TC, OASIS eXtensible Access Control Markup Language TC, OASIS Security Services TC, OASIS Identity in the Cloud TC, and OASIS Cloud Authorization TC.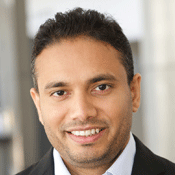 Asanka spearheads the company's customer facing technical tasks and oversees the solution architecture and technical sales functions. He also provides consulting to key WSO2 customers and conducts workshops specifically targeted at enterprise architects and technical managers. Asanka has over 15 years of industry experience, which include implementing projects ranging from desktop and web applications through to highly scalable distributed systems and SOAs in the financial domain, mobile platforms, and business integration solutions.