Hybrid API Management: API Gateways Anywhere
Hybrid API Management: API Gateways Anywhere
Thursday, February 15, 2018 On-premise only and cloud-only API management have their own perks. The cloud provides a rapid deployment model and low total cost of ownership while on-premise solutions offer higher performance, security, and compliance. To get the benefits of a SaaS environment, but with the greater control offered on-premise, you need to combine the two.
With hybrid API management, most of the API management infrastructure including management user interfaces, the developer portal and analytics are in the cloud, so they are always accessible to you and your subscribers and do not need any maintenance effort. You can put the API gateway anywhere including your own network thus cutting down the network overhead, ensuring security and compliance, and removing the need for a VPN or any other network connectivity solution.
WSO2 recently introduced the hybrid mode, effectively allowing you to get the best of both worlds. This webinar will cover:
The benefits of a hybrid deployment model for managing APIs
Whether hybrid API management is the right option for you
How the WSO2 hybrid API management solution works
Presenter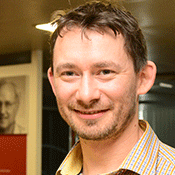 Dmitry oversees WSO2's Cloud solutions and drives efforts to develop and enhance capabilities. Prior to WSO2, Dmitry worked at Quest Software (now part of Dell) as a Director of Cloud Solutions, and later co-founded Jelastic PaaS and led Jelastic's sales, marketing, customer and partner relationships. He has been a featured speaker at multiple industry events including Microsoft TechEd, VMware VMWorld, Parallels Summit, Quest Innovate, and Technology Experts Conference (TEC).