Accelerating Your GDPR Compliance with the WSO2 Platform
Ishara Naotunna

Product Marketing Manager - IAM - WSO2

10 Apr, 2018
Accelerating Your GDPR Compliance with the WSO2 Platform The impact of the General Data Protection Regulation (GDPR) is not limited to organizations operating in the EU. It also affects those that operate in other countries but do business with individuals living in the EU. To become compliant, organizations are expected to re-evaluate their data protection and privacy policies, business processes and systems used to process personal data.
As the May 2018 compliance deadline comes closer, organizations need to adopt the right technology to take advantage of the regulation and rapidly grow their businesses. In this webinar, Sagara will discuss the upcoming releases of the WSO2 platform and its GDPR compliance journey. Topics include:
GDPR compliance of WSO2 platform
GDPR compliance for existing WSO2 product deployments
How the WSO2 platform can reduce cost and go-to-market time of your GDPR solution
Presenter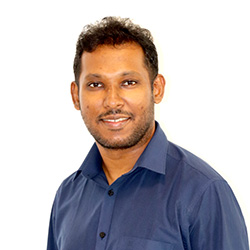 Sagara is a part of the team that spearheads WSO2's architecture efforts related to identity & access management. He also oversees work on WSO2 Identity Server that helps enterprises become GDPR compliant and has written various helpful resources on how to meet the compliance deadline. He specializes in J2EE, Spring, Web Service and enterprise integration related technologies. He is also a PMC member of Apache Axis and Apache Web Services Projects.