The Rise of Streaming SQL and Evolution of Streaming Applications
By

WSO2 Team

|

2 Jul, 2018
The Rise of Streaming SQL and Evolution of Streaming Applications
First-generation stream processors, such as Apache Storm, wanted us to write code. It was a great start. However, when building real-world apps, which are used for a long time and evolve, writing code gets us into trouble.
If we want to query a database or query data stored in storage with Hadoop, we use SQL. Why can't we query data streaming using SQL? We can. Almost all open source stream processors, including Storm, Flink, and Kafka, have switched to SQL.
In this webinar, Srinath will talk about the evolution of stream processing, streaming SQL, the status quo, and what this means to stream applications. He will also dissect the experience of building streaming applications by exploring common patterns and pitfalls.
Presenter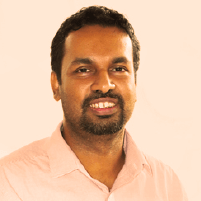 Srinath is responsible for documentation that offers insights into WSO2's markets, and views on current and future technologies. Srinath is a scientist, software architect, and a programmer who works on distributed systems. He is a long-standing open source contributor. He is a co-founder of Apache Axis2 (open source Web Service engine), a member of the Apache Software foundation and a committer in Apache Geronimo (J2EE Engine) and Apache Airavata. He has extensive experience working with large-scale distributed systems and parallel computing and is a co-architect of WSO2's Complex Event Processing engine. Srinath has also authored two books about MapReduce.