Codenvy Delivers Dynamic Analytics for Developers On-Premises and in the Cloud With the WSO2 Carbon Platform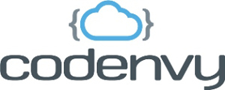 Based on an extensible cloud IDE platform, Codenvy's cloud software enables applications to be developed faster and more reliably than desktop tools, offering solutions to improve efficiency by making cloud IDEs ubiquitous. The Codenvy Platform also includes an analytics system designed to provide insights into projects and development activities. This was recently upgraded with WSO2 middleware, providing more robust analysis and administration, while also supporting Codenvy's need for analytics to run both on-premises and in the cloud.
WSO2's middleware gave a foundation for us to build a completely new analytics system within three months, which still had the customizability that we needed.
Tyler Jewell
Founder and CEO, Codenvy
The Requirement
Implement an analytics system to run both on-premise and in the cloud
Bring real business intelligence to the customer, providing a quick, efficient way to manipulate data, build reports, and gain valuable data insights all with eye-pleasing data display
High-speed, highly customizable solution to support different levels of administration
The Solution
WSO2's multi-tenant products addressed Codenvy's demand for deployment flexibility as a cloud deployment or on premises as part of the existing cloud IDE platform
With WSO2 middleware as the foundation, Codenvy built a completely new and highly-customizable analytics system within three months