[WSO2Con USA 2018] Integration Is The New App Foundation
Download Slides
Integration will become foundational to every app dev team. And this isn't your father's integration either; it's integration embedded across all application development approaches, processes, and platforms. Whether you're using cloud-native, APIs, serverless, open source, microservices, or other application development trends, they all lead to distributed architectures that rely on these new integration foundations. Come learn about these new integration foundations, how to get started today, and how to prepare for the future.
Presenter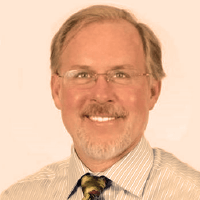 John R. Rymer
VP, Principal Analyst,Forrester
John serves Application Development & Delivery (AD&D) Professionals. He leads Forrester's AD&D coverage of cloud platforms, including Microsoft Windows Azure, Amazon Web Services, and Salesforce's platform. John is a leading expert on enterprise middleware. He is the lead analyst on Forrester's application development strategy, sourcing, and structure playbook and contributes to Forrester's coverage of low-code application platforms and business rules platforms..