[WSO2Con Asia 2018] Introducing WSO2 Serverless Solution
Download Slides
Serverless computing is becoming increasingly popular today in Cloud native development. Adopting a serverless strategy affords many advantages to an organization in terms of cost, scalability and agility. But organizations today are unable to do this without cloud lock-in. Designing a serverless solution restricts an organization to the offered event sources, runtimes and computing limits, chosen entirely by the cloud vendor. These restrictions limit your ability to re-use existing code if a programming language or the ecosystem of your choosing is not supported by a particular cloud vendor, or if your computing needs do not fit squarely within the cloud vendor's constraints.
In response, the WSO2 Serverless Solution offers a private functions-as-a-service serverless environment for digital native enterprises wanting to adopt a serverless solution strategy without cloud lock-in. It offers customizations that are specific to your needs, and facilitates a gentle migration strategy from legacy applications to cloud native solutions.
In this session, Amila will speak about the benefits of adopting a serverless strategy, challenges in doing so and how the WSO2 solution helps you achieve new business value for your enterprise.
Presenter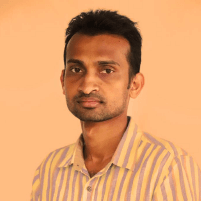 Amila Mahaarachchi
Director of Engineering, WSO2
Amila is a Director at WSO2, leading the WSO2 Cloud Team. He is responsible for architecting and running the public cloud offering of WSO2. He also plays a role in WSO2 Managed Cloud offering too. Amila has involved with many customer engagements and with the WSO2 public cloud customers where he guides them with their solution architecture. Apart from the public and managed cloud offerings, Amila is currently working on the WSO2 Serverless Solution which is a private managed function platform for the enterprises.