[WSO2Con EU 2018] Enabling Agile Integration Teams
Download Slides
In this session, we will explore the challenges of enabling integration agile teams. The shift from CoE to a Composable Enterprise requires organisational change. Agile teams are fundamentally self-organizing and we will explore what that means, how to enable it, and what the boundaries of a self-organizing team should be.
Presenter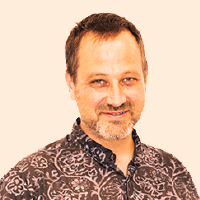 Paul Fremantle
CTO and Co-Founder, WSO2
Paul is known as the father of the Cloud Native computing concept and has a long history of working in open source and middleware, including work on Apache Axis2, Synapse and WSO2 Carbon. Most recently, Paul completed a PhD looking at how personal middleware can improve IoT security and privacy from the University of Portsmouth. He is a visiting lecturer at the University of Oxford, has published a number of peer reviewed articles and has two patents. Paul previously worked at IBM where he was an STSM.