[WSO2 Integration Summit London 2019] An API-enabled Journey Towards Empowering the World with Knowledge
Integration plays an essential role at Elsevier, a global information analytics company and one of the world's major providers of scientific, technical, and medical information. Founded in 1880, Elsevier has a bold tradition of innovation and has embraced APIs to increase availability, security and adoption of information.
John Underhill, an integration architect at Elsevier, will share the success story of moving to the right API maturity model by adopting microservices and automated DevOps using WSO2 API Manager. John will discuss how they implemented a successful API program, the challenges they faced, and some of the lessons learnt.
Video
Slides
Presenter
John Underhill
Integration Architect, Elsevier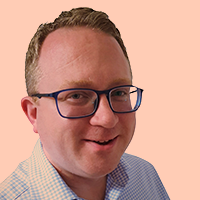 John is the integration architect for Business Technology Solutions within Elsevier, based in Oxford, England. Since joining in 2015, he has overseen the introduction of a new integration platform based on WSO2 API Manager and containerized microservices. He works with architecture and development teams across Elsevier so that they can publish APIs through our platform. This is the latest chapter in a career spent working with middleware and integration. Over the previous 15 years, he worked as a technical consultant at many well-known UK enterprises on behalf of CMG, BEA Systems, and Oracle Consulting.