WSO2 API Manager: Support for OpenAPI 3.0, Access Control for APIs, and More
WSO2 API Manager: Support for OpenAPI 3.0, Access Control for APIs, and More The General Data Protection Regulation (GDPR) is a crucial aspect for most businesses. The latest release of WSO2 API Manager provides organizations the capabilities to instantly become GDPR compliant, accelerate digital transformation efforts by leveraging the benefits of this regulation, and become more efficient.
The spring release has a number of new features and improvements. We have introduced many security-related improvements and support for OpenAPI 3.0, which is the latest specification of Swagger. The access control for APIs in the API publisher and application sharing among multiple groups in API store have been important changes for API and application developers for collaborative developments.
This webinar will explore the new features of WSO2 API Manager in detail including the
Compliance with the GDPR
Access control for APIs in API publisher portal
Application sharing between multiple groups
Protection against malicious XML and JSON payloads at the API gateway
Support for OpenAPI Specification (Swagger) version 3.0
Ability to import and export applications and subscriptions
Presenters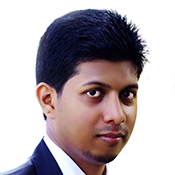 Bathiya is a part of the WSO2 API Manager team. His interests are in Database, REST, Web Services, and Computer Security. He holds a BSc in Computer Science & Engineering from the Department of Computer Science and Engineering of University of Moratuwa, Sri Lanka. As part of his final-year research project, he developed MetCat - provenance aware metadata catalogue for Apache Airavata.
Asma Cader
Associate Lead Marketing Officer - Product Marketing Manager, WSO2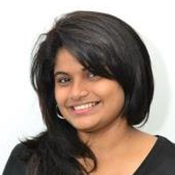 Asma is the product marketing manager for WSO2 API Manager. In her role she is responsible for the market adoption of products, positioning and messaging, go-to-market strategy, campaign management, and sales and partner enablement.