WSO2 Stream Processor: Graphical Editor, HTTP & Message Trace Analytics and More
WSO2 Stream Processor: Graphical Editor, HTTP & Message Trace Analytics and More Organizational success depends on our ability to sense the environment, grab opportunities and eliminate threats that are present in real-time. Such real-time processing is now available to all organizations (with or without a big data background) through the new WSO2 Stream Processor.
In this webinar, we will look at WSO2 Stream Processor's new features and improvements and explain how they make an organization excel in the current competitive marketplace. Some key features we will consider are:
WSO2 Stream Processor's highly productive developer environment, with graphical drag-and-drop, and the Streaming SQL query editor
The ability to process real-time queries that span from seconds to years
Its interactive visualization and dashboarding features with improved widget generation
Its ability to processing at scale via distributed deployments with full observability
Default support for HTTP analytics, distributed message trace analytics, and Twitter analytics
Presenters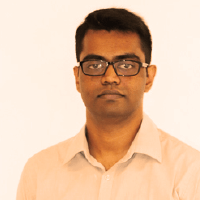 Sriskandarajah Suhothayan leads the streaming analytics effort and is a part of the architecture team that drives research and development efforts of WSO2's real-time analytics platform. His expertise is in real-time event processing and parallel computing solutions. He is the co-founder of WSO2 Siddhi CEP and was previously involved in driving WSO2 Data Analytics Server and WSO2 Complex Event Processor as a product lead. In addition to his product development efforts, he also provides technology consulting on customer engagements such as Quick Start programs and architecture reviews. He has also published several papers and articles on real-time complex event processing systems.