2018 Year in Review and 2019 Targets - A Year of WSO2 Integration Agility
2018 Year in Review and 2019 Targets - A Year of WSO2 Integration Agility 2018 was the year for open source with billions invested and spent across every category of enterprise software. This momentum capped another successful year for WSO2 where we added a record number of new customers, partners, and open source contributors who collectively used WSO2 products to drive 6 trillion transactions!
Integration has become the hottest segment in enterprise software. Every organization is becoming digitally-driven and now have API-first initiatives to transform their legacy apps, connect services, create omnichannel experiences, simplify business intelligence, and to become more agile.
WSO2 takes extra pride in our recognition as the open source leader in the 2018 Forrester Wave for API Management, and are excited to celebrate this accomplishment with our many customers and partners.
Join WSO2 chief executive officer, Tyler Jewell, for a review of our 2018 performance and ambitions for 2019. He will discuss market shifts, our product plans, and financial investments that are working to turn WSO2 into one of the world's largest integration companies.
Presenter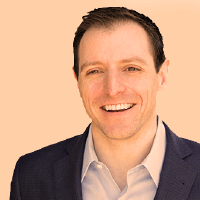 Tyler is CEO and Director of WSO2. He is an enterprise software leader and developer-centric investor. At Codenvy, he founded and built a category-leading cloud DevOps company acquired by Red Hat in 2017. Tyler created and led Eclipse Che, an open source Docker environment with contributions from the world's largest software companies. As a Toba Capital partner, angel, and board member, he's led $100 million in developer investments including Cloudant (acquired by IBM), Sauce Labs, Sourcegraph, ZeroTurnaround (acquired by Roguewave), InfoQ, and AppHarbor (acquired by Microsoft). Previously, Tyler held leadership positions at Oracle, Quest Software, and BEA.