Adaptive Authentication: What, Why and How?
WSO2 Team

Content Writer - WSO2

16 Jan, 2019
Adaptive Authentication: What, Why and How?
Wednesday, January 16, 2019
9:00 a.m. - 10:00 a.m. (PDT)
Watch Videos and View Slides
Authentication is the process of recognizing a user's identity in order to provide access to any resource. In the history of identity and access management (IAM), we have come across different authentication mechanisms that have evolved rapidly in terms of security. But customer experience trumps everything; it's the path to retention leading towards the success of an enterprise and not all of these mechanisms are able to provide greater usability
This webinar will discuss the evolution of authentication mechanisms, advantages and the disadvantages of each, and how adaptive authentication may be the answer.
Presenter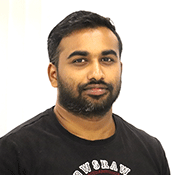 Thanuja is an Associate Technical Lead at WSO2 Identity Server team and possesses over 05 years experience in the software industry. He mainly focuses on the domain of identity management and computer security. He is part of the product development team since the Identity Server 5.0.0. Also, Thanuja has worked with several customers on providing solutions and technical consulting specializing in the identity and access management space.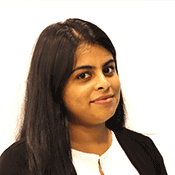 Abilashini is a Software Engineer as a part of WSO2 Identity Server team. She is passionate about the aspects of Identity and Access Management and has a year of experience in the industry. Backed with a bachelor's degree in Computer Science, she has successfully completed GSOC in 2017 and has done a research on chatbots as her final year project which mainly involved with machine learning and natural language processing technologies.