The Future of Digital IAM
By

WSO2 Team

|

27 Feb, 2019
The Future of Digital IAM
Wednesday, February 27, 2019
Watch Videos and View Slides
With the proliferation of APIs exposed, number of users through mergers and acquisitions and the increasing need for privacy, IAM is now more than a security project. It's an enabler for an integration agile enterprise.
The world before 2004 had no Facebook, Instagram or Twitter. 15 years later, one of the constant debates we face is if we should opt for centralized or decentralized identity given the reality of privacy and security breaches. Standards continue to evolve. MFA is being replaced by continuous and adaptive authentication. Over 5BN currently use mobile devices, converting digital identities into currency.
So how should you prepare for 2019 and the coming years? If you're currently evaluating an Identity solution or exploring IAM, this webinar is for you.
Learn about
Trends we're forecasting in the IAM space
What measures you need to take keep your business safe
What defines the success of an IAM system
Why open source IAM should be worthy of your consideration
Presenter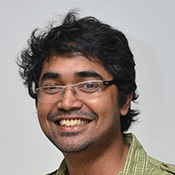 Prabath Siriwardena (@prabath) spent most of his time in the last ten years with the WSO2 IAM team, in developing the open source WSO2 Identity Server (Apache 2.0 license), which is used by hundreds of top companies globally, and also within the open source communities. WSO2 Identity Server serves more than 50 million identities globally.
As a technology evangelist, Prabath has published four books, including Advanced API Security. He blogs at on various topics from blockchain, PSD2, GDPR, IAM to microservices security. He also runs a ​Youtube channel to educate the public on various topics related to IAM. Prabath has spoken at numerous conferences including RSAConference, Identiverse (Cloud Identity Summit), European Identity Conference (Keynote 2015), API World, API Strategy & Practice Con, OSCON and WSO2Con - and traveled the world conducting workshops in evangelizing WSO2 technologies. He is also the founder of the ​Silicon Valley IAM User Group, which is the largest IAM meetup in the San Francisco Bay Area.