Cloud Native APIs: The API Operator for Kubernetes
Cloud Native APIs: The API Operator for Kubernetes
Tuesday, November 19, 2019
9:00 a.m. - 10:00 a.m. (PDT)
Kubernetes (K8s) is an open-source software solution for automating deployment, scaling, and management of containerized applications. As an increasing number of microservices are deployed on Kubernetes, the need for well-documented, easy to consume, and managed APIs becomes important to develop great applications. The API Operator for Kubernetes in WSO2 API Manager makes APIs a first-class citizen in the Kubernetes ecosystem. Similar to deploying microservices, you can now use this operator to deploy APIs for individual microservices or compose several microservices into individual APIs.
In this webinar, we will discuss how you can expose microservices as managed APIs in Kubernetes with the API Operator, so that you can create an end-to-end solution for your entire business functionality from microservices and APIs, to end-user applications. Discussion topics include:
The need for an API operator
Configuring the API Operator
Expose microservices as managed APIs using the API Operator
How to apply rate-limiting and security to APIs
Different deployment patterns (private jet and Sidecar)
Monitoring APIs
Presenters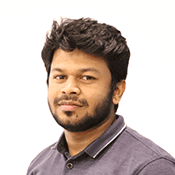 Dinusha Dissanayake is a Senior Software Engineer in the WSO2 API Manager team. He is a major contributor to the API Operator for Kubernetes. Dinusha has worked closely with WSO2 API Microgateway, WSO2 API Manager and WSO2 API Manager Analytics in recent years. He has also conducted WSO2 API Manager trainings and provided consultancy on how enterprises can build better API management solutions.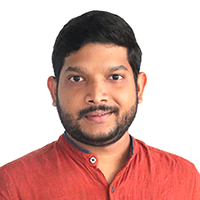 Pubudu Gunatilaka is a Technical Lead in the WSO2 API Manager team, specializing in cloud technologies. Pubudu has experience with working in cloud technologies such as Docker, Kubernetes, and Istio. He is a committer and a PMC member in the Apache Stratos PaaS project. Pubudu has worked with numerous customers to provide technical and architectural consultancy in building their API management solutions.