Introduction to WSO2 Enterprise Integrator 7.0
Introduction to WSO2 Enterprise Integrator 7.0
Thursday, November 14, 2019 WSO2 Enterprise Integrator 7.0 is the only open-source hybrid integration platform that allows you to use any architectural or integration style you choose to connect APIs, data, streams, SaaS, and legacy apps. The new release gives users the flexibility to configure or code integrations into their work, speed time to market, and merge the worlds of development, integration, and DevOps.
Furthermore, WSO2 Enterprise Integrator 7.0 is now the first solution to use Ballerina, a revolutionary code-driven programming language that simplifies integration. If you're a developer, you can now apply agile methodologies to integration for the first time.
Our webinar on WSO2 Enterprise Integrator 7.0 will explore the new features and improvements in detail.
Presenter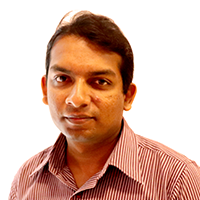 Isuru is an Associate Director/Architect and a member of the WSO2 Enterprise Integrator team. While providing technical leadership in the team, he has participated and led several customer engagements such as Quick Start programs and architecture reviews. Isuru is a committer and holds the Vice President position of the Apache Synapse open source ESB project. He is also a founding member of the Siddhi Complex Event Processing Engine, which is now shipped with the WSO2 Streaming Integrator.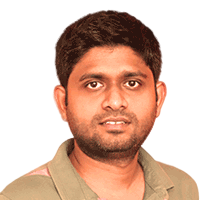 Asitha is a member of the WSO2 Enterprise Integrator team. He overlooks research and development related to messaging aspects of the WSO2 Integration Agile platform and Ballerina. He is also actively involved in providing technical consultation and training for designing and building integration solutions for WSO2 customers in multiple industries, including many Fortune 500 companies.