Mine Your APIs for Gold: API Monetization
Mine Your APIs for Gold: API Monetization
Thursday, November 21, 2019 One question that our customers frequently ask us is, "How can I generate revenue from my APIs?" With the increasing demand for digital transformation, exposing services as APIs has become a key business need. As an API provider, you need an easy and flexible way to monetize your business APIs so that you can generate revenue for the use of your APIs.
Moreover, subscribers can also choose the best possible subscription plan with the optimal billing plan. Hence, enabling monetization for APIs will be beneficial for both API providers and subscribers.
You can use the new monetization features in WSO2 API Manager to create different monetization plans that can be used to charge developers and subscribers for the use of your APIs.
Join our webinar as we discuss in detail the following:
The importance of API monetization
Benefits of monetizing your APIs and maximizing profit generation by exposing APIs
Collection and summarizing statistical data related to API usage
Using a payment platform for invoicing and collecting payments
Creating multiple revenue streams by exposing services as APIs
Presenters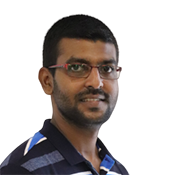 Chamin is a Senior Software Engineer in the WSO2 API Manager team. He is mainly focusing on research and development of WSO2 API Manager. He has contributed to some of the major features in WSO2 API Manager over the past 4 years including API import/export tool, SDK generation, and API monetization.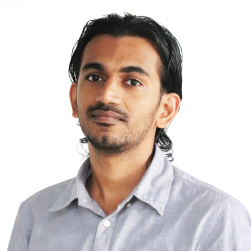 Sanjeewa Malalgoda is a Software Architect/Associate Director at WSO2 and a key member of the WSO2 API Manager team since its inception. He spearheaded architectural, research, and development aspects for WSO2 API Manager. Sanjeewa is a well-versed consultant who is actively involved in designing and building API management solutions for WSO2 customers, including many Fortune 500 companies. He has also spoken in numerous global conferences related to API management.