Best Practices for Productizing APIs with API Management and Automated Testing
By

WSO2 Team

|

16 Jun, 2020
Best Practices for Productizing APIs with API Management and Automated Testing
Joint Webinar with Technology Partner API Fortress When productizing your APIs to create new sources of revenue or to improve user experience with modern apps or services, your toughest challenge will likely come from ensuring API quality as you accelerate up to DevOps speeds. Along with a much faster time to market, you will need to handle the high complexity and potential costs and security risks that come with a proliferation of integrations. Increasingly, companies are solving their quality-at-speed challenges with continuous API management that extend across the whole product lifecycle. However, continuous API management leaves QA vulnerabilities that can only be covered by the right continuous testing solution.
Join this webinar to learn what those vulnerabilities look like, and how to unify API management and API testing to solve the problem via two cloud-native platforms. Simplify QA in the product lifecycle through Design, Build, Test, and Release, and enforce a standardized testing/QA policy across the entire organization.
We will also cover:
What makes a good API product
The API product mantra
The importance of API testing
How companies can achieve quality at DevOps speed
How to release more reliable, better-performing APIs
Who should attend:
Anyone interested in productizing APIs, maintaining SLAs at the highest levels, and confidently exposing private data to third-party APIs
Integration engineers
CIOs, CTOs and architects
Presenters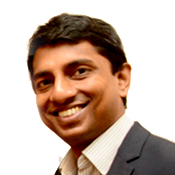 Based out of New York, Mifan heads the customer technical interactions at WSO2, leading the Solutions Architecture team and working closely with customers and internal teams in mapping WSO2 technology to customer domains. He specializes in API architectures, micro-services and ubiquitous technology, spatial architectures, E-Government and Big Data. In 2008, Mifan co-founded and was CTO of Respere, a technology startup providing ICT solutions around E-Government and Emergency Management. He also played the role of consultant spatial and technology architect for many government initiatives in Sri Lanka under the ICT Agency of Sri Lanka.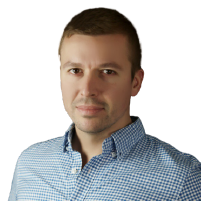 Patrick is the co-founder and CEO of API Fortress, an API testing automation platform that was built from the ground up for continuous API testing and unlimited functional uptime monitoring. Prior to API Fortress, Patrick worked as the API evangelist at Getty Images. Before that, he ran the retail vertical for Usablenet where they built the first mobile websites and apps for companies including Tesco, Target, Macy's, MAC Cosmetics, and 70 other major brands.