Passwordless Authentication with WSO2 Identity Server
By

WSO2 Team

|

6 May, 2020
Passwordless Authentication with WSO2 Identity Server
Watch Videos and View Slides
Say goodbye to passwords.
It's almost as if we couldn't get rid of passwords. In order to stay secure, users had to make passwords complicated, only to spend time remembering them that caused more IT support.
With the evolution of authentication, multi-factor authentication solved secure access to a certain extent but still took the bait from hackers and phishing attacks.
With passwordless, users can opt for a much easier way to authenticate, with a combination of MFA factors.
Join our webinar to learn more about,
The pitfalls and evolution of authentication
Passwordless authentication with FIDO2 support
How WSO2 Identity Server supports passwordless authentication (demo).
Presenter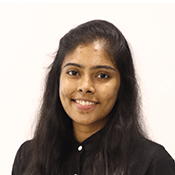 Sachini Wettasinghe is a software engineer at WSO2. She's been a part of the WSO2 Identity Server for almost two years. In the latest release of the product, she focused on implementing passwordless authentication to provide easy and secure access to users.