WHITE PAPER
451 Research Business Impact Brief Rethinking Integration Techniques for Cloud-Native Application Development
The need for adaptive, portable, and scalable applications is driving the migration of IT strategy toward cloud-native application development, which abstracts away much of the complexity of IT infrastructure and allows developers to concentrate on creating efficient business logic and high-quality code.
In this 451 Research Business Impact Brief, the analyst firm has asked 237 IT decision-makers about the technologies they believe will have the most transformational impact on their businesses in the next 3-5 years, and about their IT-led priorities in digital transformation.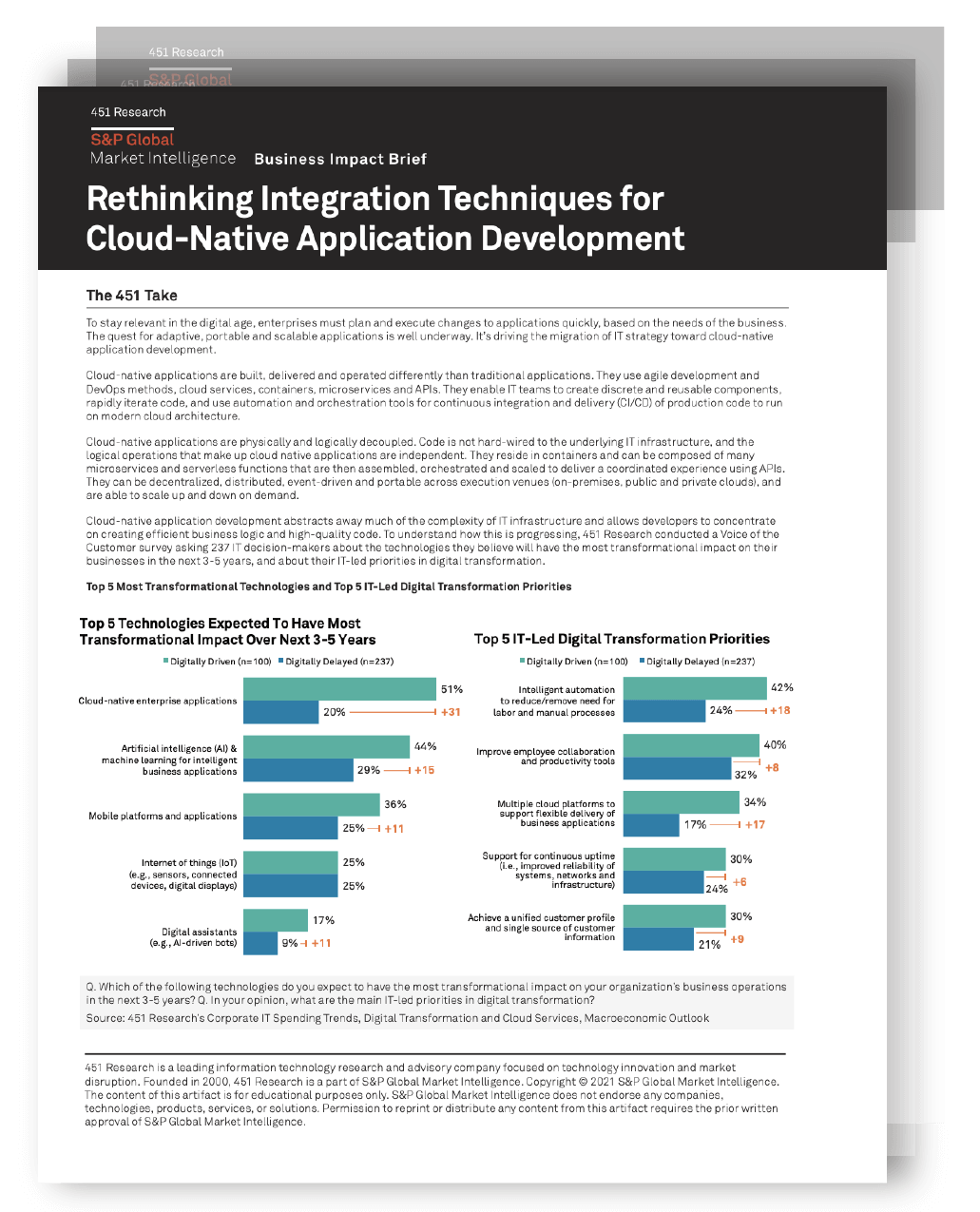 The report also explores the need for a new breed of integration platforms and services that:
Combine low-code and pro-code techniques to rapidly design and adapt data, application and process integrations.
Help build services and microservices, craft APIs, and manage them as discoverable and reusable integration assets.
Process event data streams to enable a constant state of awareness, in real-time upon occurrence.
Related Resources
---
Cloud Migration