[WSO2Con Asia 2018] APIs and Microservices
By

WSO2 Team

|

10 Aug, 2018
Download Slides
Microservices are revolutionizing how organizations build their enterprise architectures. We have spent a good couple of years talking deeply about APIs and their benefits, and understanding how APIs fit in an enterprise. The core benefits of disintegrated architectures can only be reaped if the system as a whole, including APIs, services, CI/CD processes, and development practices are designed with these objectives in mind.
With the rapid adoption of microservices architectures, we need to re-evaluate our stance and strategies around APIs. We need to understand how APIs complement the core fundamentals of microservices. We need to understand the subtle differences between deploying APIs on a traditional SOA architecture vs a microservices architecture. The designs for securing, controlling, and monitoring our APIs have to be rethought and adjusted to reap the core benefits of a microservices architecture
All this has to be done without impacting the consumers of our APIs! As such, during this session Nuwan will discuss the impact of microservices architecture on your API strategies and designs. He will talk about the possible changes in API design and deployment, API security, control and monitoring, CI/CD, and other related aspects.
Presenter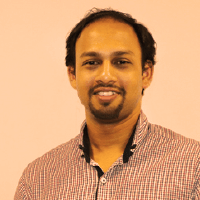 Nuwan Dias
Director, WSO2
Nuwan is a member of the architecture team at WSO2 which spearheads the strategy and design of WSO2 products. Nuwan specializes on APIs and API Management. He spends most of his time working closely with the Engineering team in WSO2 which is responsible for the research and development of the WSO2 API Manager. Nuwan is a member of the Open API Security Group and has spoken at numerous conferences around the world on the topics of APIs, Integration and Security.