[WSO2 Integration Summit New York 2019] Keys to Running a Successful Enterprise API Program
Has someone in your organization recently decided you need a "digital transformation" and asked you to lead the way? Have you started one and hit some unexpected turbulence along the way? You're not alone. Whether you're figuring out how to get started, or you're well on your way, join Brandon in this session as he briefly shares the strategy, challenges, and tactical approach his team is using to drive an enterprise API program in a 30,000 person global organization; with an emphasis on their approach to adoption.
Video
Slides
Presenter
Brandon Walter
Lead Engineering Manager, Cerner Corporation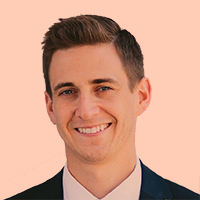 Brandon leads an enterprise API program and cloud-native adoption for corporate IT at Cerner; one of largest healthcare IT companies in the world. He is currently spearheading challenges across people, process, and technology to enable modern application integration throughout the company. He enjoys cultivating DevOps cultures and using agile methods to build strong teams capable of influencing organizational change. Over the last decade, Brandon has contributed in engineering and leadership roles to drive value across event management, infrastructure automation, and capacity management domains. He hails from Manhattan, Kansas and received his bachelor's degree in Computer Engineering from Kansas State University. When he's not at work, you're likely to find him integrating the latest tech into his home, traveling, playing video games, or spending time with friends and family.