Why upgrade your MFA to Adaptive Authentication?
By

WSO2 Team

|

6 Feb, 2019
Why upgrade your MFA to Adaptive Authentication?
Watch Videos and View Slides
In the past, the concept of username and password was sufficient to authenticate a user. With the growth of online businesses, users and the increased room for identity theft, we need far more advanced mechanisms.
Multi-factor Authentication (MFA) emerged as an answer to this problem where it created a layered defense and made it more difficult for an unauthorized person to access a target such as a physical location, computing device, web service, network or a database.
However, even though multi-factor authentication provided additional and better security for enterprises, there are practicality issues with the implementation given the need for increased convenience for users. This webinar will explore the emerging of MFA, the pitfalls, why you should upgrade your MFA and best possible alternatives for MFA.
Presenter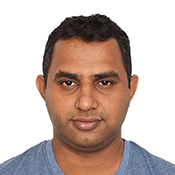 Isura is an Associate Technical Lead at WSO2 and has been a part of the WSO2 Identity server team for the past 5 years and he is part of the product development team since the Identity Server 5.0.0. He mainly focuses on the domain of identity and access management. Also, Isura has worked with several customers on providing solutions and technical consulting specializing in the identity and access management space.
He holds a BSc Engineering Honours Degree (specialized in computer science) from University of Moratuwa.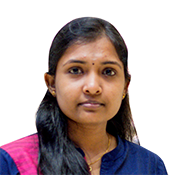 Nilasini is a Software Engineer at WSO2 and has been part of Identity server team for the past 1 and a half year. In the WSO2 Identity Server team, she focuses mainly around the IAM and Security domain.
She holds a bachelor's degree in computer science and engineering from University Of Moratuwa, Sri Lanka. As part of the final year research and development project, she was part of a team that developed "Math's Tutor", an e-assessment and feedback provider for G.C.E. Ordinary Level Mathematics questions and published a research paper in MERCON - University of Moratuwa's premier research conference.