[WSO2Con Asia 2014] Panel Discussion - Building a Connected Ecosystem
Archived Content
This article is provided for historical perspective only, and may not reflect current conditions. Please refer to relevant product page for more up-to-date product information and resources.
The focus of this panel discussion was 'Building a Connected Ecosystem' and the panelists comprised key industry figures representing different business verticals. Panelists included (from left to right) Wasim Ibrahim Al Ayoubi of Dubai Smart Gov, Rana Peries of Commonwealth Bank, Amos Manasseh of Axiata, and Shehan Warusavithana of Virtusa. WSO2's Dmitry moderated the discussion.
Moderator
Dmitry Sotnikov
Vice President - Cloud, WSO2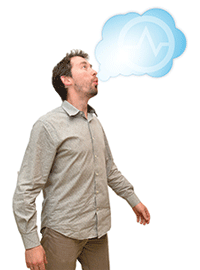 Prior to WSO2, Dmitry worked at Quest Software (now part of Dell) as Director of Cloud Solutions, and later co-founded Jelastic PaaS and led Jelastic's sales, marketing, customer and partner relationships. Dmitry has been a featured speaker at multiple industry events including Microsoft TechEd, VMware VMWorld, Parallels Summit, Quest Innovate, and Technology Experts Conference (TEC).