[WSO2Con EU 2017] The Win-Win-Win of Water Authority HHNK
Download Slides
59% of Dutch residents live under the water surface and the mission of the water authorities is to keep their feet dry. To complete their mission, water authorities are obliged to collect taxes from citizens. In this duo presentation, Michel Zwart, Enterprise Architect at HHNK and René Wiersma, Enterprise Architect at Yenlo, will explain how WSO2 technology enabled HHNK to create an online portal for citizens to check and pay tax statements directly.
The results were amazing: HHNK received payments on tax statements sooner and irreversible due to increased usability. Additionally, they spend less effort on collection, they received less phone calls, and they received less mail. The icing on the cake was winning the prize for best Dutch water authority. Underneath, the WSO2 API Manager, AS, ESB and DSS did all the intelligent work. Tax application was connected to the ESB and the APIs were published, which enabled the cloud web portal to integrate all data securely. Additionally, HHNK gained flexibility with the ESB that fit their best-of-breed IT application strategy. The portal is already extended to residents to report on incidents or ask for permission to change the water management system. HHNK continues to innovate with WSO2 technology.
Presenter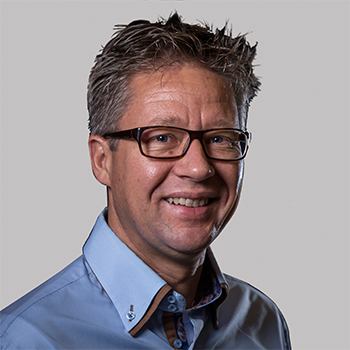 Michel Zwart
Enterprise Architect, Hollands Noorderkwartier (HHNK)
Michel has over 20 years of experience in IT. In his role, he designed the WSO2 architecture of HHNK together with a team of other architects. He loves to work together with an enthusiastic and professional team in a project-like manner, and to take responsibility for a project. He's familiar and has extensive experience with WSO2 products like WSO2 API Manager and WSO2 Enterprise Service Bus, among others. He relies on his analytical skills, is customer and solution-oriented, and has affinity with information technology and specific output management.