[WSO2Con USA 2017] Why Swiss Chocolate Relies on WSO2
The two main data exchange platforms of the Swiss Government serve to declare goods and their value added tax (VAT). They rely on WSO2 to connect different technologies such as SAP and Oracle Weblogic. The advantages of such an exchange platform include
Simplified programming
Simplified adding of enterprise and e-government services
Possibility to move the services from one technology to another
Ability to analyze communication problems between the different applications
This session will explore the challenges faced when implementing this flexible architecture and how they overcame them with the WSO2 platform.
Presenter
Gion Sialm,
Head of IAM and Application Integration, Federal Office of Information Technology, Systems and Telecommunication (FOITT)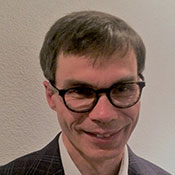 Gion Sialm is head of IAM and Application Integration at the federal office of information technology, systems and telecommunication (FOITT). He provides consulting to the top management of the FOITT and key customers. He is establishing the two largest exchange platforms in the Swiss Government based on WSO2. Formerly he set up enterprise and e-government identity and access management solutions as well as cloud services for the Swiss Government. Gion Sialm has more than 20 years of industry, research and government experience, which includes managing, architecting and engineering projects of web applications through to highly scalable distributed services such as SOA and REST with OAuth and SAML for enterprise applications and mobile platforms.