[WSO2Con EU 2018] How to Create User Comfort with SSO
Download Slides
The Swiss Alpine Club is a service organization which regroups a broad service offering for the amateurs of the Swiss mountains. Its website functions like a hub where different providers of products and services are connected - there are 500,000 users and 14,000 roles. The main question was, "How do you grant your visitors a simple and comfortable experience when your website hosts so many different sub-websites with shops and reservation services?"
In this session Daniel Fernandez will describe how the Identity management module from WSO2 allowed SAC a smooth and efficient implementation of SSO (Single Sign On), providing its users with easy login, smooth navigation, and shopping on the website. Furthermore, this presentation will cover the benefits for the administrator and how the solution provides full transparency, simplifying access and identity management of the SAC website.
Presenter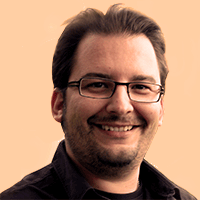 Daniel Fernandez
Head of IT, Swiss Alpine-Club SAC
Daniel joined the Swiss Alpine-Club SAC as Head of IT in 2012. He is responsible for maintaining, running, modernizing, and integrating all necessary solutions to bring services and products of the Club to the next level according to the Digital Strategy of SAC. His mission is to enable the business to fulfill today's (and tomorrow's) expectations and needs for over 150k Club-Members, customers, and officials. Daniel can rely on more than 18 years of experience across different technologies from AS/400 to Zope. He is backed-up by an internal IT team and supported by competent partners.