Creating Smart Endpoints Using Integration Microservices
By

Niroshika Priyadarshani

26 Aug, 2020
As microservices-based applications are inherently distributed, the integration of microservices is becoming one of the hardest things when realizing microservices architecture. Rather than using a conventional centralized ESB for integrating services, microservices are integrated based on the smart-endpoints terminology, where all the smarts live at the endpoints while they are interconnected via a lightweight messaging infrastructure. These smart endpoints are often built as integration microservices on top of cloud-native integration technologies. In this session, Kasun will explore some key integration patterns for building integration microservices.
Video
Slides
Presenter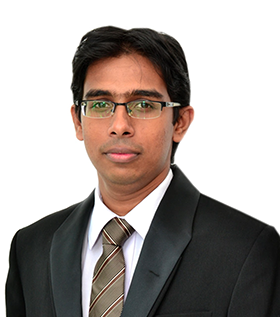 Kasun Indrasiri
Senior Director - Integration Architecture, WSO2
Kasun is the Senior Director of Integration Architecture at WSO2 and an architect with over nine years of experience in enterprise integration and microservices. He is an author and an evangelist on microservices architecture. He has authored Microservices for the Enterprise (Apress; 2018 Q4) and Beginning WSO2 ESB (Apress; 2017). He was also an architect and the product lead of WSO2 ESB and a committer/PMC member of the Apache Software Foundation. He has founded the Silicon Valley Microservice, APIs and Integration Meetup, a vendor-neutral microservices meetup in the San Francisco Bay area.