One FHIR® Service, 180 Facilities, 36 Million Patient Visits
Niroshika Priyadarshani

Lead Marketing officer - Web Design - WSO2
Learn how HCA is utilizing WSO2 API Manager and FHIR® microservices to build an enterprise service architecture for HCA developers, vendor applications, and business partners. HCA has consolidated data from 180 facilities (each with a separate EMR instance) and 36 million patient visits (to date) into our Encounter service alone, which will be explored as a detailed use case. This talk will review how these services are saving money and resources, and simplifying the networking and security demands on the integration team.
Video
Slides
Presenter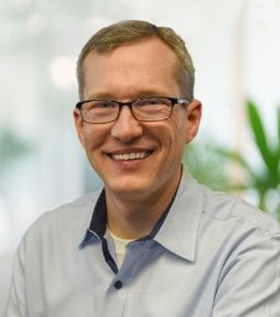 Tim Dunnington
Director of Data Innovation, HCA
Tim is Director of Data Innovations and HCA, a large hospital chain headquartered in Nashville, TN. He started his IT journey in grade school, where he learned to program BASIC on an Apple. After high school, he pursued a degree in Computer Science, landed a career in Healthcare IT, and was quickly assigned to work on hospital system integration. Fast forward 25 years or so, and you'll find Tim and his data innovation team building next-generation integration solutions, including FHIR® Services. Tim has been proud to call Nashville his home for almost 20 years and resides there with his teenage children, Chance, and Petra. He can frequently be found biking the Natchez Trace or playing bass on Sunday mornings at church.