Automating an Integrated API Supply Chain Using a Cloud-Native Architecture - Summit APAC
By

Niroshika Priyadarshani

|

2 Sep, 2020
Cloud-native architectures have evolved over the past decade to meet the demands of adaptive digital platforms. Deployment automation, frequent rollouts, resiliency, and fault tolerance will play a key role in the success of these digital platforms. In this session, Anupama will discuss the importance of cloud-native architectures and platforms to build effective digital platforms.
Video
Slides
Presenter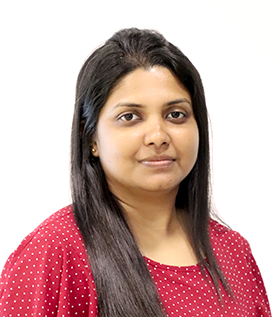 Anupama Pathirage
Director - Engineering, IPaaS Business Unit, WSO2
Anupama Pathirage is a Director of Engineering at WSO2 and a key member of the Ballerina (A cloud-native programming language) team since its inception. While providing technical leadership to the team, she has contributed to Ballerina programming language, in various areas such as language compiler, runtime, transactions, tables, database clients, and data handling. She has successfully carried out several customer engagements by providing support for integration and data services projects as well. She has over 10 years of experience in designing and developing scalable enterprise applications. Anupama also presented in various WSO2 events such as conferences, summits, and workshops.