CIAM and Securing the Integrated API Supply Chain - Summit EMEA
Johann Nallathamby

Director - Solutions Architecture - WSO2

17 Sep, 2020
If APIs are the oil of the digital world, CIAM works as the refinery that makes API interactions meaningful. In fact, APIs and integration is one of the key pillars of CIAM. While APIs are being treated as digital products, CIAM solutions are built on using and consuming these APIs, connecting various applications while making the most out of identity data to provide meaningful user experiences. In this talk, Johann will explain why customer IAM is an integral part of digital transformation, the pillars that make up CIAM, and how it fits in the digital integrated supply chain.
Video
Slides
Presenter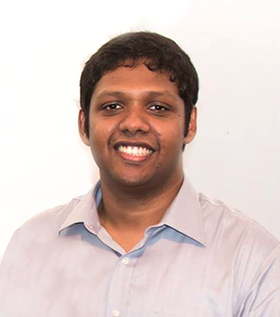 Johann Nallathamby
Associate Director - Solutions Architecture, WSO2
Johann is an Associate Director/Solutions Architect at WSO2. He is also an in-house Subject Matter Expert (SME) for IAM, in which capacity he works with global customers on designing solutions and solving problems related to IAM. Previously, Johann was the lead architect for WSO2 Identity Server, in which capacity he was responsible for the product's architecture. Johann has been a speaker at international conferences such as IDM White Hall UK, a regular speaker at WSO2Con, meetups, conducted several technical webinars and workshops for customers, and also delivered guest lectures at the University of Moratuwa. Johann holds a First Class BSc (Hons.) degree specializing in Computer Science and Engineering, and is currently reading for his masters from the University of Westminister, London.