Creation of New Digital Services in the World's Leading Tourism Company
By

Niroshika Priyadarshani

17 Sep, 2020
TUI is the world's leading tourism company with more than 70k employees worldwide, 150 aircrafts, 17 cruise ships, and more than 300 hotels. During 2019, TUI Hotels & Resorts focused heavily on increasing ancillary sales across major Hotel Brands like TBL, ROB, and TML.
Within leisure travel, guests are not familiar with choosing their specific room. They can typically book categories such as double rooms, rooms with seaview or a suite but not a specific room number. Nevertheless, resorts can easily reach a size of one to three square kilometers and the distances from the room to the beach, restaurant or sports center are therefore very long. That is why we have developed a digital product that allows customers to choose their room directly using a digital map. We call this "Select Your Room". With this digital service, we target customer needs and gain insight into the booking of individual rooms.
As the IT landscape at TUI Hotels & Resorts is fairly defragmented, there is more than one system that has to be integrated for this business process in order to achieve an excellent user experience. This is why we engaged with WSO2 integration technology and WSO2 Managed Service offerings. Our team concentrated on developing our business processes and integration while the WSO2 team deployed the architecture within TUI's AWS Cloud accounts.
With the WSO2 deployment, it's easier to integrate further source systems to increase the base for "Select your Room" to gain more additional sales and create a higher value for customers. We are also able to integrate our new digital service into other sales channels in and outside of TUI Group.
With COVID-19, travel behavior has changed significantly. People have started to go on vacation in and outside their countries. A major aim now is to reduce as much personal contact (time) as possible. This is why TUI Hotels & Resorts is developing a new digital service "Online Check-in". With our WSO2 Managed Cloud architecture, we're in a good position to easily adopt this new customer need, re-use existing integrations, and shorten project timelines for our new service.
Video
Slides
Presenter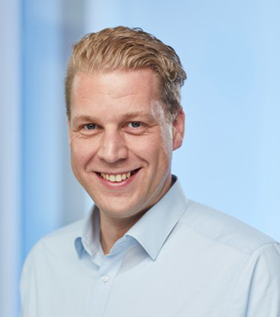 Lars Schöttker
Head of Digital Hotel Platform, TUI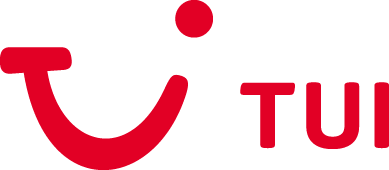 Lars is a SOA and API evangelist with over 15 years of experience in technology and tourism. He is a software developer with extensive experience in product development and operational management of global enterprise service platforms. As a developer, data analyst and enterprise architect, he is a technology all-rounder for his stakeholders when it comes to digitizing complex business processes. As head of the Digital Hotel Platform, Lars is responsible for the entire life cycle of all software applications in more than 50 hotels worldwide. The main goal is to reduce complexity and create new digital services for customers of the world's leading tourism company TUI Group.