[WSO2 Integration Summit Singapore 2019] Building the Next Generation Digital Platforms
By

WSO2 Team

|

15 Dec, 2019
101 Digital has been at the forefront of Digital Banking Innovation, helping some of the most well known banks such as Commonwealth Bank of Australia, Barclays Bank UK and more recently, Santander Bank build and launch innovative Digital Banking and Marketplace platforms to the market.
In this brief presentation, we will cover some of the Digital Banking & Marketplace use cases and how the WSO2 platform has been instrumental in delivering the solutions.
Video
Slides
Presenter
Rana Peries
Director & Co-founder, 101 Digital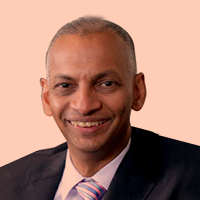 Rana is a seasoned financial services technology professional with extensive experience in Australia, Asia, Europe and Africa, focusing on customer acquisition through digital lead new business models & digital and open banking.
Rana is a co-founder of 101 Digital, focusing on helping organisations build and launch next generation digital banking and marketplace platforms.
Prior to this, Rana was Director, Innovation & Digital at Barclays. Prior to joining Barclays, Rana was the Head of Innovation and Digital Financial Services Technology for the Commonwealth Bank of Australia.