Enterprise Security Requirements
By

Mohamed Usama Mansoor

|

1 Jun, 2016
Enterprise Security Requirements
Wednesday, June 01, 2016
09:00 AM - 09:30 AM (PDT) Meeting enterprise security requirements has now become challenging due to development of orthogonal aspects. Systems are diverse because a single vendor can't cater to all these needs. Some enterprise also introduce public SaaS in addition to their internal on-premise system. APIs are used to make data in these systems readily available in order to integrate with other systems and automate processes. Identity and access management (IAM) systems are expected to provide centralized authentication and authorization despite the increase in complexity of data, systems and identities.
This webinar will discuss how to
Enable SSO for heterogeneous systems
Handle different types of enterprise identities
Protect your data and APIs
Implement centralized authorization and authentication management
Presenter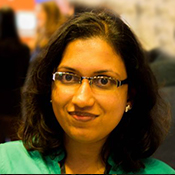 Dimuthu focuses on cloud technologies, the WSO2 Carbon Framework and the WSO2 Identity Server. She provides technical consulting to various WSO2 customers as a platform expert. She is an Apache committer and a member of the Axis2 Project Management Committee, having also contributed to the Apache Rampart and WSS4J projects.