Open Banking - Moving Banks Beyond the Norm
Open Banking - Moving Banks Beyond the Norm
Wednesday, September 27, 2017
10:00 AM - 11:00 AM (GMT) Open Banking comes with the promise of taking banking from a commodity to an ecosystem. It also comes with a fair share of challenges. To support the business architecture of Open Banking, banks have to "scale beyond the norm". This means new business models, new governance and new partners.
As opportunities arise, your architecture needs to scale efficiently and quickly but your technology needs to scale even faster. Stopping at PSD2 compliance through API management is not good enough. Banks need technology partnerships that extend towards integration, security and analytics to realize the full potential of Open Banking. The WSO2 platform is designed around these core technology principles. It enables a bank to move from a closed model towards an ecosystem model, where the customer's lifestyle is as important to a bank as their banking needs.
This webinar will cover:
The market potential of Open Banking
The shift in strategic perspective from closed to open banking
The new normal - Customer journey, business models and data driven success
Presenters
Paul Rohan
Author of PSD2 in Plain English and Open Banking Strategy Formation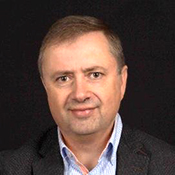 Paul Rohan is an Irish researcher, management consultant, executive educator, speaker and author on business strategy in financial services. He specializes in examining the potential impact of PSD2 and Open Banking on market structures in global financial services. Paul's advisory customer base straddles the potential "Apps" in an Open Banking Ecosystem (Fintechs, Credit Monolines, Price Comparison Sites, Challenger Banks, Non-Banks etc.) as well as Incumbent Banks that will evolve from product businesses to platform businesses.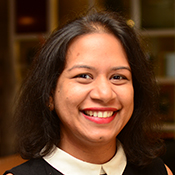 Seshika heads the financial solutions team at WSO2 where she builds financial industry-specific solutions using WSO2's middleware platform. Throughout her career, she has had extensive experience in providing technology for investment banks, regulators and stock exchanges from across the globe. She holds an MSc in Finance from the London School of Economics, UK and a BSc (Hons) in Computer Science from the University of Colombo, Sri Lanka. She is also a British Chevening Scholar.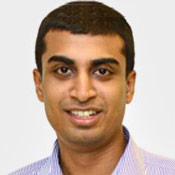 Senaka has provided technology consulting on customer engagements, helping to successfully implement governance, enterprise application integration, SAP integration, and on-premises portal solutions. He is an elected member of the Apache Software Foundation (ASF) and also a Project Management Committee (PMC) member and committer for a number of projects, which currently include Apache Web Services, Axis2, and several Apache incubator projects. Additionally, Senaka is a member of the OASIS S-RAMP, WEMI, and TOSCA technical committees.